Class 4 have thoroughly enjoyed their forest schools learning. The children have enjoyed learning outside in the school environment and learning all about forest schools.  The children have had the opportunity to develop life skills such as independence, self awareness and social communication skills as well as build their self-esteem and confidence.
Here are a few of the activities that we have taken part in.
Art – Andy Goldsworthy: Twig Towers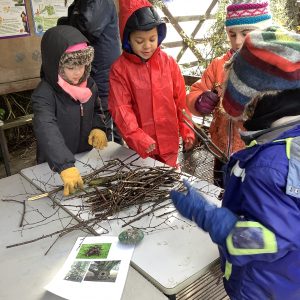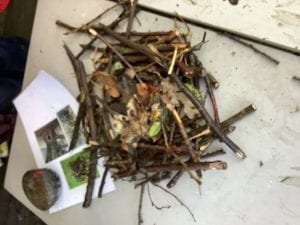 Art – Jackson Pollock: Splatter Painting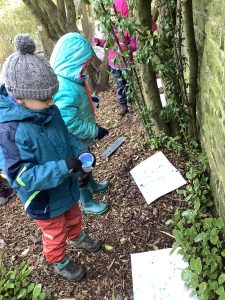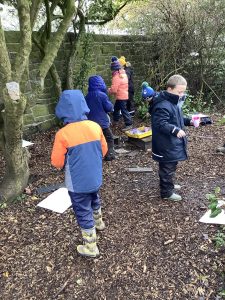 Art: David Hockney: Observational drawings of winter trees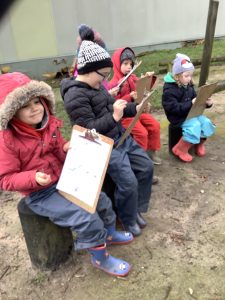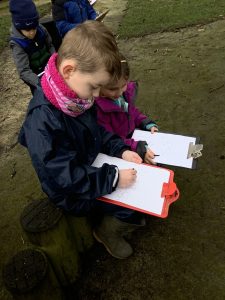 Art: Anthony Gormley: Clay Faces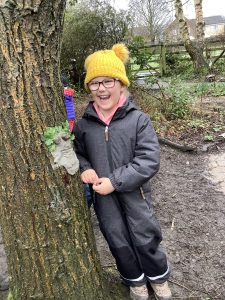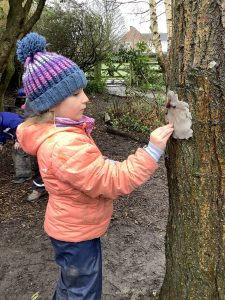 Science: Identifying signs of spring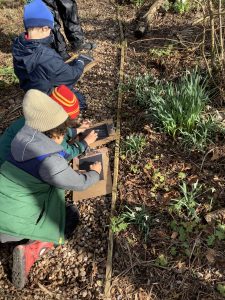 Science: Naming and identifying trees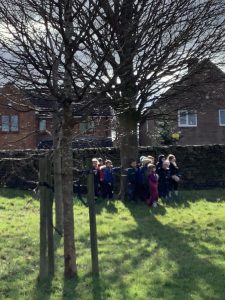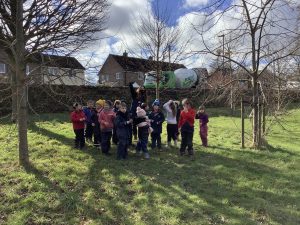 Science: Bug hunting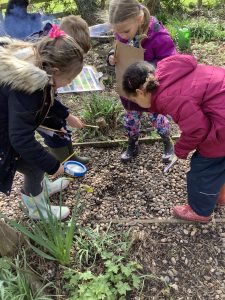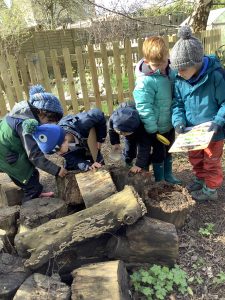 Geography: Weather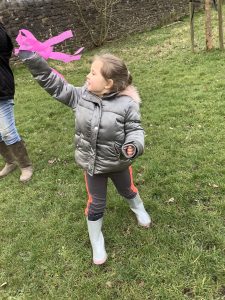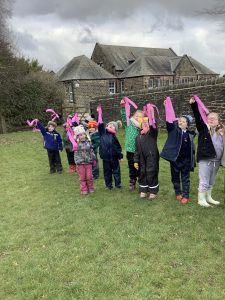 Design and Technology: Baking, Whittling Sticks and Journey Sticks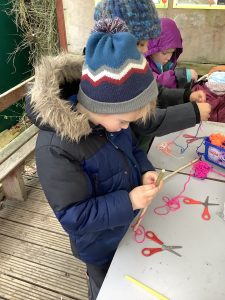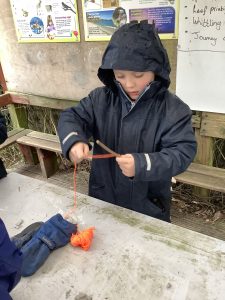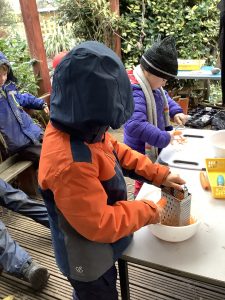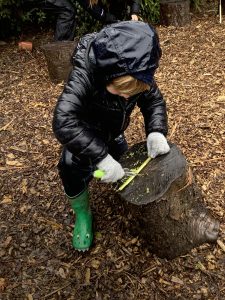 We also enjoyed having hot chocolate and toasting Marshmellows on the fire.